Kathy Kosins: Soul and Jazz Artist
Accolades
Highest Charting Vocalist For 2019 – Sjn Chart
Nominated Breakout Artist Of 2019 – Smooth Jazz Network
#1 Official Indie Soul Chart
#1 Solar Airplay Radio Chart
Top 15, Jazzweek Chart
A Listed, Jazz FM, UK
Top 15 Smooth Jazz Network
Peoples Choice Chart, Delite Radio, UK
Latest Music News
Kathy's latest single, "I Gotta Pinch Myself" with Frank McComb featuring Najee is now available.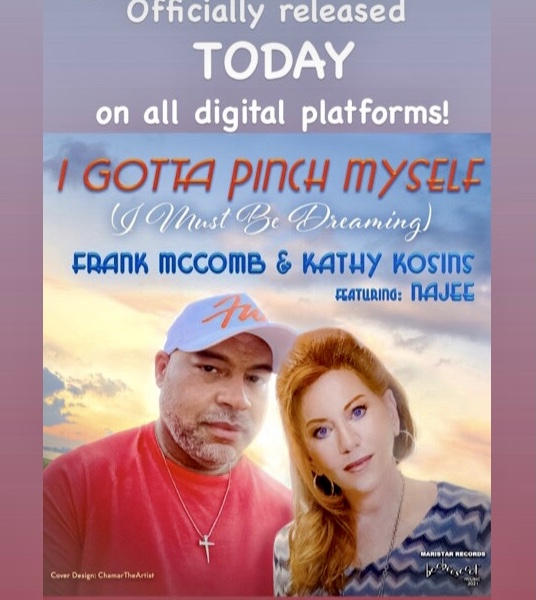 Soul and Jazz And Funk: Pinch Yourself!
SoulTracks: Frank McComb and Kathy Kosins make us "Pinch" ourselves with joy
Kathy's previous single, "Don't Get Me Started" reached #7 on the Official Indie Soul Chart. Find it and other singles on the Singles page.
Latest Interviews and Articles
Smooth Jazz Network—Kathy Kosins: Behind the Beats
Presenting… the Fine Art of Musician Kathy Kosins—Christopher Burnett, Jazz Artistry Now
---
Coming in 2022
Rhapsody In Boop™ is a live concert featuring some of the best musical moments from the films of Betty Boop. This unique event appeals to audiences of all ages.
Ongoing Tour Project
To The Ladies of Cool™ is a contemporary exploration of the West Coast School of Cool that celebrates the artistry of Anita O'Day, June Christy, Julie London and Chris Connor and the relationships they had with the composers and arrangers that defined West Coast Cool.
---
Photos